Autumn is the ultimate time to hit the road and start exploring the unique and picture-perfect destinations located just a few hours drive away from Sydney's urban sprawl. What is it they say about those who choose to spin their internal compass, take the plunge and head west. That they're destined to find adventure and romance in the vibrant towns and stately regional centres shining like beacons across the lush and evocative landscape waiting just beyond the city.  Come and discover why we love the life we live?
You know how Sydney really only has two seasons? It's stinking hot for months and months, and then suddenly it's freezing and grim. We never really get to enjoy the beauty and bounty of Autumn and Spring. Well, this is not the case in greater NSW – and I think that's one of my favourite things about towns like Mudgee and Narromine. And it's an excellent reason why the Easter holidays are a great time to plan a trip out west to contemplate a new life in the Orana region – not only do you have the anticipation of an exciting new destination to visit, but the drive itself is truly beautiful. Wind the windows down to breathe in the crisp Autumn air, watch the leaves turn from green to golden to russet red, and salivate at the prospect of picking up some fresh produce along the way, or stopping for a hearty lunch and a glass of local wine – it's all good!
So without further ado, let's take a look at some Easter highlights in the Orana region:
---
Coonabarabran Easter Bunny Bazaar
Coonabarabran's Easter Bunny Bazaar takes place on the Saturday of the Easter weekend. The main shopping precinct of John Street comes alive with market stalls and activities. The Newell Highway is diverted for through traffic for the morning so shoppers can enjoy a more leisurely stroll and browse the stalls or take part.
Visit www.warrumbungleregion.com.au for more information
---
Back to Bourke Easter Festival
There is so much to see and do in Bourke this Easter with a packed program of events including:
---
The Easter Sunday Race Day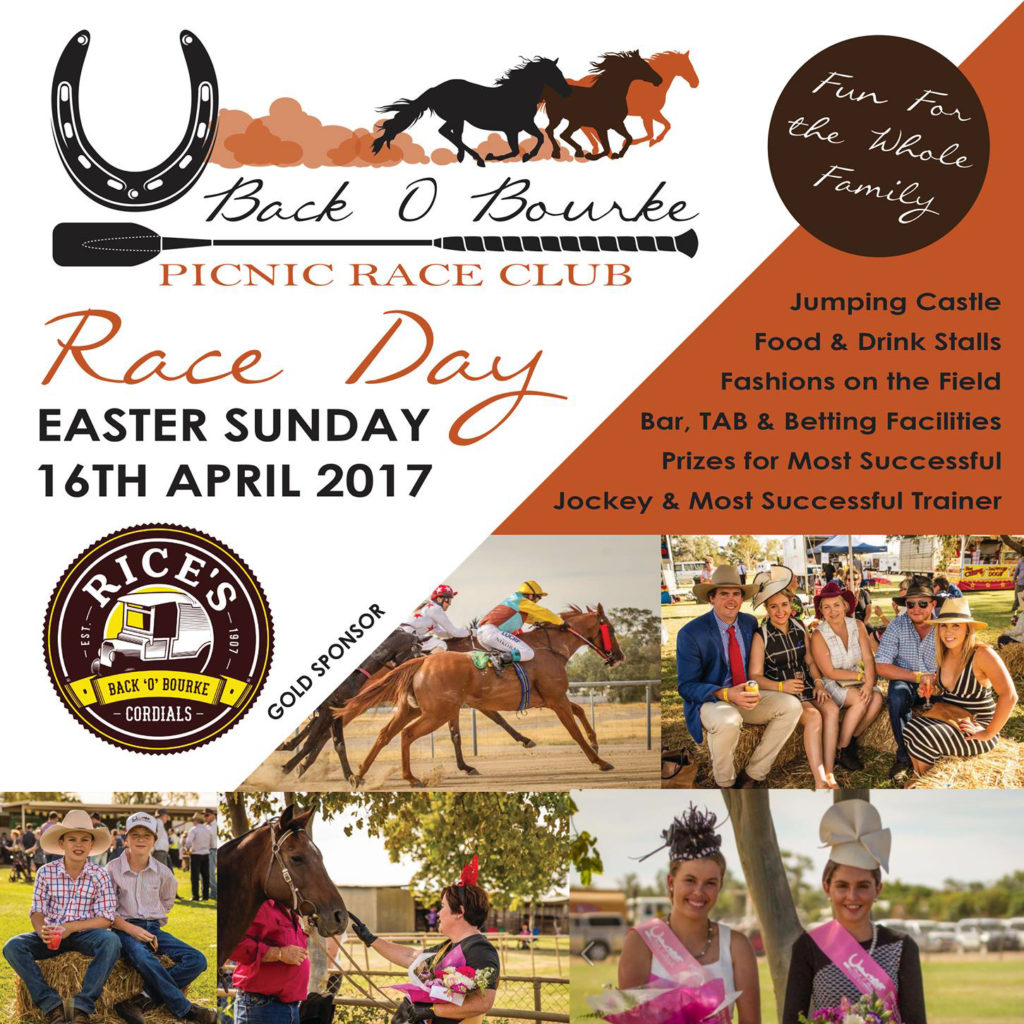 A six race program with the feature race being the Harry Hart Memorial Cup. Bourke puts on a cracking event which really shows that racing is alive and well out west. Other attractions include a variety of food stalls and Fashions on the Field for adults and kids. A full bar will be in operation along with TAB and betting facilities.
---
Art & Culture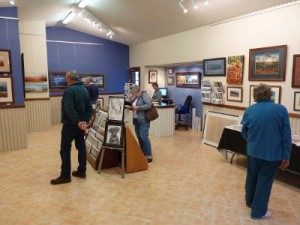 Bourke is a well-known mecca for lovers of Australian art and you will be spoiled for choice over Easter. The 'A Season to Remember' exhibition will be on display at the Back o' Bourke Art Gallery, and the town will also feature new exhibitions by indigenous artists, plus a pop up gallery.
---
The Easter Saturday Wool Bale Rolling Competition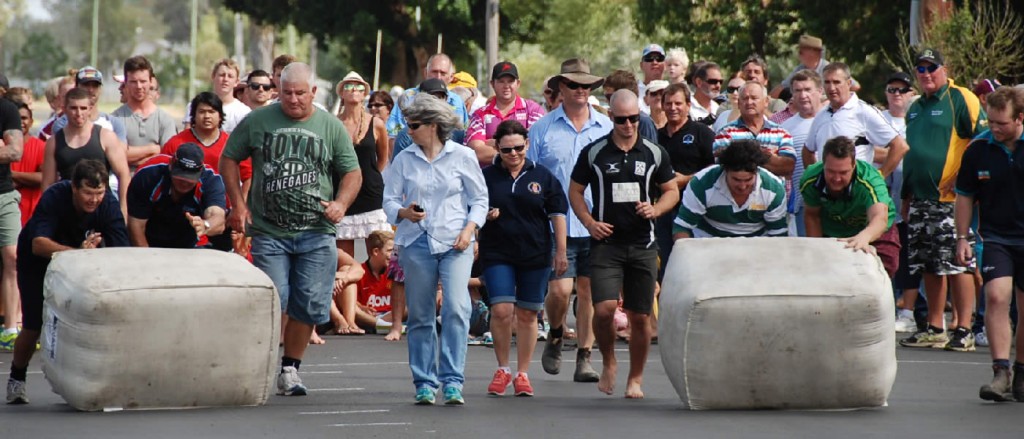 Need I say more? It's a wool bale rolling competition! This is truly something that every Australian should witness at least once in a lifetime. Get a team of four together and enjoy a truly unique event. Could you be the next champion wool bale roller? I say yes!
Good Friday will also be busy in Bourke with the ever popular Mud Run and the Long Table Dinner.
Or visit the Bourke Easter Festival Facebook page for further information

---
Lightning Ridge Easter Festival

All across this country, people will mention certain 'not to miss' events or 'unique outback experiences', but the one that is on more lists than any other is the legendary Lightning Ridge Easter Festival. The Easter Festival showcases all the Ridge has to offer and more. If you are after an unforgettable and memorable experience, head on over to the Lightning Ridge Easter Festival this Easter long weekend!
Held at various locations in the Ridge.
Contact Lightning Ridge Visitor Information Centre for more information on 02 6829 1670 or visit www.lightningridgeinfo.com.au