So you've decided it's time to leave the urban pressures and chaos of inner-city Sydney behind and relocate the family to greener pastures. That's the hard part done. The next thing you need to do is decide on a new home town – somewhere that ticks all the boxes. And this can be tricky. You start to question whether there even is a town that can meet all your requirements for living the dream – breathtaking natural beauty, a thriving arts and cultural scene, great food and wine, modern conveniences and of course, job opportunities.
Well it turns out there is. Consider living the dream in Mudgee.
Located just a three-hour drive away from central Sydney, the Mudgee region is one of NSW's fastest growing economies. New mining opportunities and the rapid expansion of the viticulture and agriculture industries are driving strong employment growth. Coal mining alone is forecasted to provide over 2000 new jobs in the next five years. More and more skilled workers and families are moving to Mudgee to take advantage of all that the region has to offer.
The Mayor of the Mid-Western Regional Council, Cr Des Kennedy sums up the appeal of Mudgee, writing: "We are privileged to live in one of the most blessed regions in Australia with outstanding tourist delights, investment opportunities and lifestyle attractions. More than 23,000 people call the region home living the dream and they genuinely 'love the live we live' – it is perfect for outdoor living, families and businesses alike. We are welcoming and friendly, which is why Mudgee has become a popular location for tree changers who have had enough of traffic jams, congestion and long work hours. It offers the best of metropolitan style and conveniences, whilst maintaining the safe, clean, affordable, comfortable and convenient lifestyle of a friendly country community."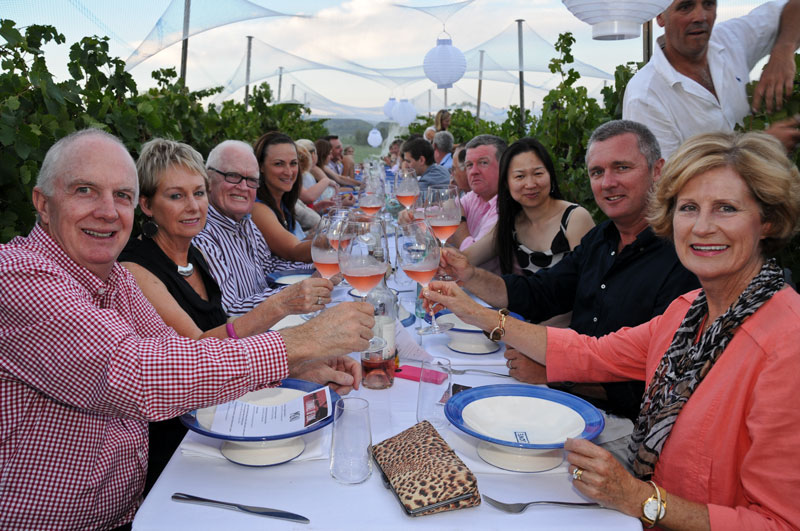 Mudgee's even been given the stamp of approval by prominent UK cultural historian, Anthony Russell, who recently visited the region on his tour between Sydney and Cairns where he has been delivering a lecture series about the historic Blenheim Palace in England. Mr Russell spent time wandering around the town admiring the buildings and streetscape. As reported in the Mudgee Guardian, he said, "I come to Mudgee and I find a place where the traffic doesn't dominate, where there are beautiful cafes, where people can sit out, where people talk to each other – somewhere like this… looks very civilized."
So there you have it. Jobs? Tick. Affordable housing? Tick. Natural beauty? Tick. Amazing food and wine? Tick. Great schools and opportunities for the kids? Yep – another big tick.
I truly think this is it – the perfect town. But be quick! The word about Mudgee is only going to spread- don't be the one that misses out.
Relocate and live the dream in Mudgee.
Want to read about a family who have relocated from Sydney to live the dream in Mudgee? This article is a good place to start.
Discover the Mudgee Region