Bourke Shire is situated in Western New South Wales at the crossroads of the Mitchell Highway, Kamilaroi Highway and the Kidman Way. The township of Bourke is located on the banks of the Darling River and boasts a vibrant lifestyle and plenty of opportunities for employment. The Shire's prosperity is built around the pastoral, irrigation, tourism and service industries and the countryside around Bourke is used mainly for sheep farming with some irrigated fruit and cotton crops near the river.
Living in Bourke
Lifestyle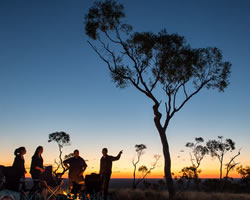 Bourke residents enjoy a generally relaxed lifestyle with close distances to work and a strong sense of community. There are many social opportunities with a busy local events calendar. Workplaces generally also have strong social networks and plenty of junior sport opportunities. Enjoy the outdoors! When it's not too hot the river is a popular destination as is the town's 50 metre Olympic pool. Four excellent cafes and recently upgraded pubs and clubs make a night dining out a treat, and there is camping, junior sport and team sports for adults.
Housing
Housing prices range from about $100,000 for a house that might need some work to about $220,000. There is some housing available on farms and out of town. Newly constructed residential blocks have recently been made available at North Bourke.
Housing purchase and rental opportunities can be found at the town's two real estate agents at Landmark (02 68 722 033) and Whitbread and Co. (02 68 722 766)
If you are looking at the potential for a new business there is industrial land available on the edge of town and larger industrial blocks available at North Bourke.
Find your next property on Australia's No.1 Real Estatewebsite – realestate.com.au
Employment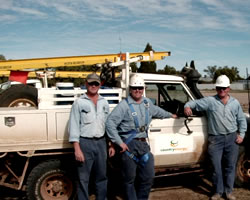 Professional level jobs can often be found amongst the strong range of government services that exist in town, largely in the areas of social services but also education, environment and agriculture.
Entry level jobs also exist with a strong demand for administration support and labouring type jobs.
Please see Our Jobs to view a full list of online resources for jobseekers.
Our Jobs
Education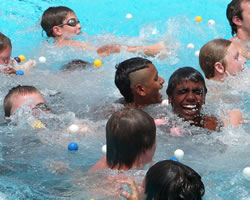 Bourke Public School, Koinonia School and St Ignatius all cater for junior schooling. Bourke High School has about 190 students offering classes from Years 7-12.
Services
Two supermarkets and a busy retail sector including white goods, hardware, gift shops, clothes
Services supporting the construction industry including steel fabrication, steel yard, concretor, electricians, plumbers and builders
Local banking services, post office and delivery services
Strong tourism sector with modern accommodation, caravan parks, cafes and restaurants, RSL Club.
Events
The Bourke region hosts a range of events throughout the year including the Bourke Show held in April, Louth Races in early August, Enngonia Races in early July, Back to Bourke Reunion Weekend held over Easter and market days each season at the wharf.
Featured Events
Bourke Map