Cobar has a warm and lively community and is the main town within the large shire. The Shire's prosperity is built around the thriving mining industry, including copper, lead, silver, zinc and gold and pastoral industries. These industries are strongly supported by a wide range of attractions and activities, that attract a large range of visitors to the Shire each year.
Cobar is dominated by a wide range of landscapes, a great national park and unique mining and Aboriginal heritage throughout the area. With excellent road, rail and air transport links, Cobar is easily accessible. There is a great mix of long term residents and new residents, which makes Cobar friendly and welcoming.
Living here
Lifestyle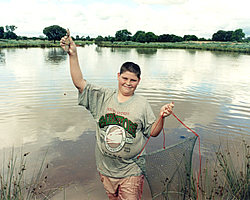 The town boasts excellent sporting facilities (fields, golf club, skate park and youth and fitness centre) comparable to those in larger regional areas. There is a plethora of sporting clubs that run organised competitions.
Community groups such as the Arts Council and market committee support a strong cultural element in the community and ensure there is no reason to be at home!
There is a range of dining options, from Thai to Italian, Chinese and Australian, as well as take away options. Venues are family friendly with a relaxed atmosphere.
So sit back and enjoy the relaxed outback lifestyle!
Housing
Cobar has a range of housing options. There are ample rural residential blocks available, blocks of all sizes in town and established dwellings, mostly single storey, but a range of sizes and options including units.
Median rental prices are $250-$300 for a 3-4 bedroom house and median sale prices are between $190,000-$240,000 depending on whether the house has 2, 3 or 4 bedrooms.
Cobar has well established commercial and industrial sectors with serviced blocks available. Council is happy to work with developers and builders.
Find your next property on Australia's No.1 Real Estatewebsite – realestate.com.au
Employment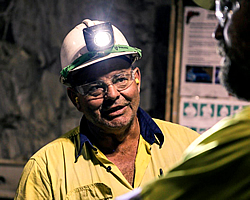 Cobar businesses are supported by the Cobar Business Association that undertakes promotional activities and organises training for business people. They are also responsible for the Cobar Quids program. These are minted coins, established under the rules of the Mint, and are basically a gift voucher for Cobar. Most shops accept them and around $80,000 are in circulation at any one time.
The Association also runs the annual business awards, of which the New Business category is hotly contested.
Cobar welcomes new business people into our community.
Please see Our Jobs to view a full list of online resources for jobseekers.
Our Jobs
Education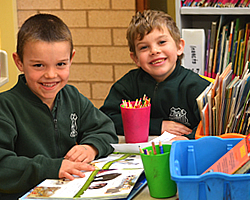 Council runs the Far West Family Day Care service that offers a wide range of educators for children 0-6 years.
Kubby House Child Care Centre is a community run long day care centre for 0-6 year olds and there are two preschools – Cobar Preschool and Ngalli Preschool.
A number of playgroups are run and a parents group offers support and is free to join.
A public primary school and catholic primary school operate and Cobar High School has excellent facilities.
After school care is available through COOSH each school day. A TAFE campus offers a range of subjects.
Services
Cobar Primary Health Care Centre operates with a minimum of 3 general practitioners and a wide range of allied health care professionals, 5 days a week and a private doctors practice run by Dr Karalasingham 6 days a week.
There is an excellent range of allied health services which would be difficult to match outside the large regional centres including radiography, podiatry, mental health services, specialist eye care, physiotherapy and more.
The Cobar Community Health Centre operates five days a week offering a wide range of services such as mental health workers, child health nurses and more. The Cobar District Hospital is a 29 bed acute care hospital open 24 hours with a medical emergency department. Two ambulances are also located in Cobar.
Cobar Dental and Hearing operates 5 days a week and offers both general and specialist dental care and services.
The John Mitchell Pharmacy & Cobar Pharmacy provides all pharmaceutical care and products 5 and a half days a week.
A range of other medical services are provided in Cobar, including optometrists, chiropractors, masseuses and meals on wheels.
Cobar has branches of the Orana Mutual Credit Union, National Australia Bank and Commonwealth Bank. There are accountants, lawyers, financial planners and bookkeepers with businesses in town.
Events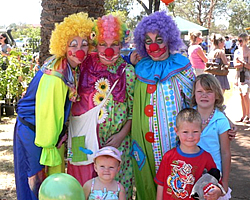 Cobar is host to a wide range of events during the year including Australia Day celebrations, Christmas parades, the Festival of the Miners Ghost and the annual Cobar show.  The Seniors and Youth Week events are also held annually in March.
Featured Events
For a full list of upcoming events please visit www.cobar.nsw.gov.au/news-info/events-calendar for further information.
Attractions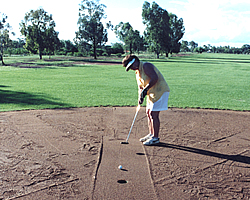 The town boasts excellent sporting facilities including a magnificent 18 hole sand green golf course, two bowling clubs, excellent sporting fields that are kept in great condition, modern Olympic sized swimming pool complex with a heated rehabilitation pool and water slide all set in lush green lawns with BBQ and beach volleyball facilities.
Cobar has a new state of the art skate park suitable to all skill levels and bikes, boards and scooters and is adjacent to the Cobar Youth and Fitness Centre. The Centre has squash courts, gym, sauna, basketball stadium, dance area and drop in centre. A wide range of organised sports are run at the Centre which is open seven days a week.
There are a number of shooting ranges, walking paths, large common areas adjacent to town for recreational use by all residents and groups such as the Fergie Tractor group, the Auto club and the Fuel Burners car group.
Local activities include:
Cobar Heritage Walk
Cobar Miner's Heritage Park
Fort Bourke Hill Lookout & New Cobar Open Cut Gold Mine
Mt Grenfell Historic Site and National Park
The Great Cobar Heritage Centre
The Old Reservoir and Devil's Rock
Junior clubs are very strong, particularly for Little Athletics, soccer, cricket, football, netball and dance and martial arts.
There are excellent gift shops, two supermarkets, a hardware store, clothing stores, butcher, news agency, stationery shop and variety store.
For a full list of local attractions visit: www.cobar.nsw.gov.au/tourism/attractions
To view all featured events see our regional events calendar.
Cobar Map