Coonamble takes a do-it-yourself 'womb to tomb' approach to caring for all our citizens, making the Coonamble community determined and dynamic. This enduring dedication to self-determination means our town and district enjoys a surprising range and quality of services and facilities including child care, aged and disability services, housing, health, education, fitness and recreation; and a full calendar of events designed to keep people connected, involved and entertained all year round.
We have enough to keep us happy, but there's always more that can be done.
Living in Coonamble
Regional villages and towns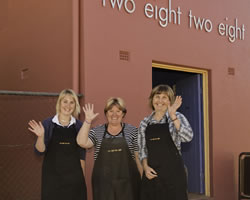 Gulargambone (pop. 500) is a fiercely proud and welcoming community who have adopted a holistic approach to revitalising our future.
The community has driven several projects in the town including the first community-owned Post Office (Rural Transaction Centre) in Australia, a new Multi-Purpose Health Service, the two eight two eight volunteer-run café and gallery which includes an accredited Visitor Information Centre and the now famous corrugated iron galahs which appear on the highway and around town.
These continuing successes are a direct result of a strong and cohesive community who value their natural environment and uncomplicated lifestyle.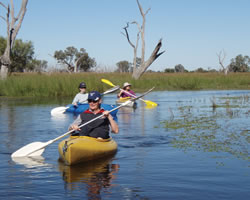 Quambone (pop. 150) is a friendly, charming little village only 57km west of Coonamble on sealed road and is the gateway to the internationally-renowned Macquarie Marshes.
There are two quaint bush churches, tennis courts, swimming pool, a General Store/Post Office, a friendly Hotel/Motel, a two-teacher primary school, and the smallest operational library in NSW.
New residents are always welcome in Coonamble Shire, with official annual welcoming events to introduce you to the town and district, and free 'showbags' containing useful information for new arrivals. Come and join us.
Coonamble Map