Gilgandra is a riverside oasis in a vast agricultural landscape. The town has a fascinating history and is known as the home of the Coo-ee. The home of the Coo-ee refers to the march of 35 men from Gilgandra to Sydney in 1915 to volunteer for the war. By the time they reached Sydney their numbers had swelled to 263 making the 1915 Coo-ee March from Gilgandra to Sydney the first and most successful recruitment march of World War 1.
The strength of Gilgandra is the people. The community has services that you would not expect to find in a community of 2700 people. This is largely due to the great community spirit, pride and participation that make it a great place to live, work and enjoy a relaxed country lifestyle but with the advantage of being 40 minutes drive from the  major regional centre of Dubbo.
Living here
Lifestyle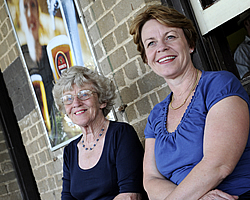 Gilgandra is a friendly, caring and passionate community. The community has numerous sporting clubs, and social groups that all work to make Gilgandra and district a relaxed, progressive and proactive community.
Gilgandra has a strong retail and business service sector as well as excellent health care with three GP clinics, two dentists and a range of other allied health care services. The close proximity to the major regional city of Dubbo provides regional city services at a fraction of the cost.
Housing
The median house price in Gilgandra is $179,000. Cooee Lodge Retirement Village has independent living villa units starting at $145,000. A large 3500 square metre residential block costs around $50,000.
Average rental for a 2 bedroom unit is $180 per week & 3 bedroom house $230 per week.
The new Gilgandra Industrial Park has fully serviced blocks available at $11+GST per square metre.
Find your next property on Australia's No.1 Real Estatewebsite – realestate.com.au
Employment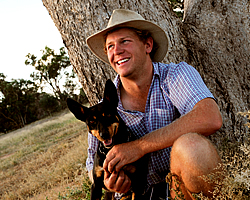 The largest industry sector in Gilgandra is agriculture employing over 600 people. A nett employment increase of over 65 jobs is projected for the Gilgandra region, with employment growth to occur particularly in retail employment, clerical, sales and service and production.
Gilgandra has a relatively high capacity to train labour in the government, health and community services industry and a medium-high capacity to train labour for trades people and related occupations.
There are currently employment opportunities in both aged care and disability care services.
Please see Our Jobs to view a full list of online resources for jobseekers.
Our Jobs
Education
Gilgandra has a wide range of educational services and facilities starting from early childhood through to adult tertiary education.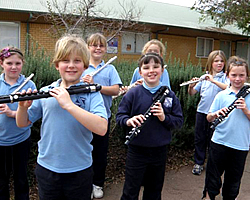 Gilgandra Pre School
Premier Early Learning
Castlereagh Family Daycare
St Joseph's School Gilgandra
Gilgandra Public School
Tooraweenah Public School
Gilgandra High School
TAFE Western – Gilgandra Campus
Visit www.gilgandra.nsw.gov.au/community/your-community/education for further information and contact details.
Services
Medical services
Gilgandra has three doctors surgeries
Multi purpose health service (hospital)
Two dental practices
Government services
Gilgandra has a Services NSW Office that provides access to a range of Government departments and transaction related services
Business services
Four banks (Commonwealth, NAB, Westpac and Bendigo Bank)
Accountant and several other financial services that service the town from Dubbo
Two legal firms
Gilgandra Map