Mudgee has a dynamic and friendly community with a strong and diverse economic base, providing opportunities for future business development and growth. The Region attracts almost 528,000 visitors each year to experience local wine, food, sporting and cultural events.
Early Australian architectural facades and historic buildings still line the wide streets of Mudgee. Today boutique shopping, cafes and restaurants, markets and vibrant arts community give the town an edge and ambience which the locals revere and visitors covet.
Living in Mudgee
Lifestyle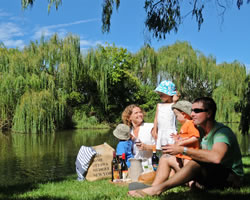 Mudgee Region offers a vibrant lifestyle and prosperous economy which makes it the perfect place to live and raise a family. Visitors to the region experience a real country community with heart, soul and spirit.
Things to do:
Golf
Boating
Fishing
Horse racing
Triathlons
Art groups
Car clubs
Music festivals and other major events
Wine tours
Dining at wineries/cafes
Local markets
Yoga/fitness centres
Touring surrounding historic towns
Housing
There is a strong supply of adequately zoned land available in the Mid-Western Region for residential, business and investment purposes. As at 30 June 2017, there were over 145 listings for purchasing lands, 140 listings for rural land and 7 listings for acreage. The residential housing market has experienced significant growth in the last 12 months across all major towns. Vacant residential land sites and lifestyle acre blocks around the region average at $170,000 for block of land, ranging from 600 square metres to 14,000 square metres. The average cost per square metre is $106.24 around the region.
Industrial land prices are significantly lower than in metropolitan areas and therefore, the Region offers opportunities for businesses to buy land for expansion without the huge outlays. Prices for industrial land vary depending on the exact size and location and site specifications, but generally average around $147 per square metre.
The median house price in Mudgee is $372,594, Gulgong $304,205, Kandos $206,770, Rylstone $291,348
Find your next property on Australia's No.1 Real Estatewebsite – realestate.com.au
Employment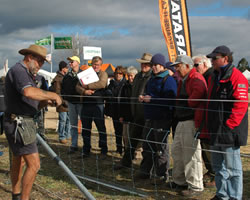 A key feature of the Region's economy is its diversity. We offer jobs and business opportunities in a number of industries, including agriculture, viticulture, tourism and mining.
People in the Region are vibrant, energetic, artistic and intelligent. The quality and diversity of the local labour force provides the Region with a real competitive edge.
Our commercial, residential and retail diversity all make the Region an outstanding place to work and live.
Please see Our Jobs to view a full list of online resources for jobseekers.
Our Jobs
Education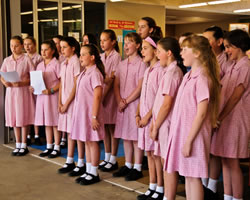 The Region's schools are of a high standard and adequately cater for the needs of local school aged children.
There are 13 Primary schools in the Region catering for K-6 children (including 2 Catholic schools) and 4 High schools (including 1 Catholic school to Year 10).
There are also a number of private and community based organizations providing access to quality childcare for children in the 0 to 5 years age group.
Primary and High Schools
Mudgee High School
Mudgee Public School
Cudgegong Valley Public School Mudgee
St Matthew's Catholic School Mudgee
Gulgong High School
Gulgong Public School
All Hallows Primary School Gulgong
Rylstone Public School
Kandos High School
Kandos Public School
Lue Public School
Goolma Public School
Lue Public School
Ilford Public School
Ulan Public School
Bylong Upper Public School
Hargraves Public School
Hill End Public School
Windeyer Public School
Wollar Public School
Child Care Centres and Pre-Schools
Mudgee Pre-School
Imaginations Early Learning Centre
Squeakers on Douro
Squeakers Long Day Care Centre
Puggles Child Care Centre
Gulgong Pre School
Happy Days Gulgong
Rylstone Kandos Pre School
Other Education Facilities
Mudgee TAFE
Australian Rural Education Centre
Red Hill Environmental Education Centre
Services
Access to medical and health services is of relatively high standard for a regional area. There are doctors and visiting specialists based at medical centres in each of the major towns, as well as a major hospital in Mudgee which includes a maternity ward. There are smaller hospital facilities existing or in the process of being developed in the smaller towns.
The Region has a number of government agencies and departments with a local presence including:
Business Enterprise Centre
Centrelink
Roads and Maritime Service
The Region has a number of banks and credit unions for the community, including major banks such as NAB, ANZ, St George, Westpac and CBA, and credit unions such as Family First Credit Union and Newcastle Permanent.
Events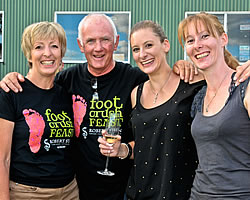 The Mudgee Region hosts more than 50 events and festivals annually which draw big crowds of both local and visitors.
Featured Events
For a full list of upcoming events please visit www.midwestern.nsw.gov.au for further information.
Attractions
There are more than 40 cellar doors to sample locally produced wines, a thriving art community with world class galleries, historical villages to enjoy lunch, shopping or one of the local museums, bird watching and natural indigenous heritage experiences, national parks and nature reserves, an excellent range of cafes, pubs and restaurants, boutique and antique shopping, community & farmers markets with outstanding local food products and arts and crafts, horse racing, miniature railway, fishing, canoeing and farm visits.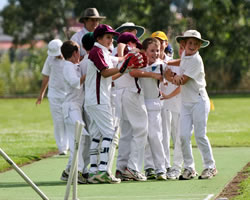 There are 10 local sporting grounds and 2 regional sporting grounds accommodating the majority of sports within the Mid-Western Regional Council area. All sporting fields have amenities and parking facilities.
The Glen Willow Regional Sporting Complex, located on Pitts Lane, Mudgee is the region's premier sporting facility catering for a variety of sports and events.
The Glen Willow netball complex has 20 courts and associated amenities.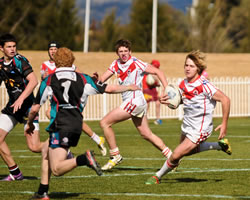 Mid-Western Regional Council has three pool facilities within the Region that are located at Mudgee, Gulgong and Kandos. There is also a wide range of gyms, fitness centres and classes including yoga, boxing, boot camp, karate, pilates, personal training, circuit, spin and zumba.
Football (soccer) Club the Mudgee-Gulgong Wolves, touch football club the Mudgee Mudcrabs, rugby union team the Mudgee Wombats and rugby league team the Mudgee Dragons are just some of the sporting clubs in the region.
Whilst some of the local favourite places to eat are in the CBD, there are also some fabulous places to dine not far from town. Nestled amongst the vineyards you will find restaurants and cafes at local wineries, renowned for quality food and wine.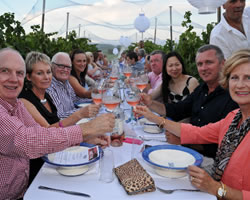 There is an array of shopping in the Mudgee region with a great selection of boutique shops, chain stores and supermarkets. Mudgee's main shopping centre is situated along Church and Market Streets with all stores within easy walking distance. However some larger stores are situated out on the eastern side of town.
The smaller towns of Gulgong, Rylstone and Kandos offer a unique shopping experience with an eclectic array of shops and boutiques.
For a full list of local attractions please visit: www.visitmudgeeregion.com.au
To view all featured events see our regional events calendar.
Regional villages and towns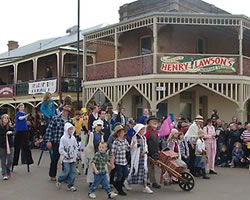 Gulgong is an old gold mining town, was the childhood home to Henry Lawson and is also the only town to feature on the old ten dollar note! Today, much of the 19th century character of the town remains, contributing to its appeal as a tourist destination.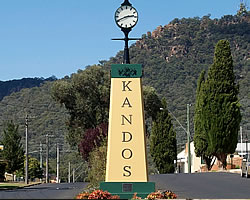 Once a private village, Kandos is now a progressive town with a quirky underground arts community, and all nestled at the foot of the very grand Coomber Melon Mountain.
Rylstone's charming 19th century streetscape was settled in the 1830's, making it one of the oldest settlements west of the Great Dividing Range.
Mudgee Map