Narromine is a family focused town with a strong sense of community spirit.  Opportunities for investment and employment are driven by our growing mineral resource industry and extensive agricultural sector.
Nestled on the banks of the Macquarie River, Narromine offers– space, freedom and climate. People looking to move to our Shire love the 'feel' of our communities and the country charm of our residents. We offer an opportunity to, set up your own small business, indulge in your favourite hobbies and interests and enjoy the relaxed lifestyle you have always wanted.
Living here
Lifestyle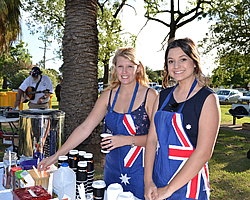 Be welcomed to a community that embraces a way of life that provides the perfect balance between work and lifestyle.
Narromine Shire provides an attractive option for those seeking a better lifestyle, whether it is reduced travel time, a relaxed rural lifestyle or the ability to spend more time with their families.
Local residents are highly involved in their community, making it easy for new families and singles to establish a network of friends through schools, sports and community groups. A variety of sporting and hobby clubs are active across the Shire – from extreme sports such as gliding to annual horse racing events and more sedate interests such as fishing or arts and crafts.
Top notch sporting fields and facilities are a given in the community, with a sporting hero or two calling Narromine home.
Council provides library services in Narromine and Trangie, there is a strong interest in local history and a growing arts community provides cultural opportunities.
With nature-based activities in abundance, there will be no shortage of pursuits for you and your family to experience, regardless of your age or expertise.
Reasons to make Narromine Shire home: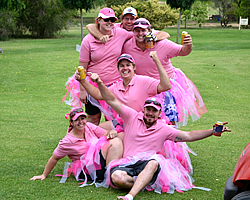 Enjoy a unique lifestyle that includes low-density housing
Excellent retail and financial services
Access to modern public and private hospital
Choice of local medical practitioners
Outstanding sporting facilities
Spectacular natural attractions
A community with spirit and a sense of pride
Rural communities and/or country lifestyle options
Affordable housing
Access to excellent education facilities
A wonderful climate
Outstanding sporting and family friendly facilities and activities
Narromine Shire …. has a lot to offer, so why be concerned about leaving the comfort of the city when we have it all waiting for you.
Housing
Affordability is one of Narromine Shire's key strengths.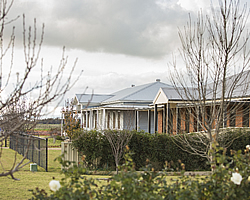 Housing affordability and general 'liveability' attracts both families and businesses to the Shire. The area offers a range of sale and rental accommodation options from large old-style family homes with country charm, many of which have attracted the attention of keen renovators, new family homes, single storey units and duplexes ideal for couples and young families to small acreages and larger agricultural holdings for those who would like to buy a piece of Australia's rich agricultural history.
The area has a variety of residential land available in both rural and urban settings for potential investors and new residents including Narromine Skylark Residential Estate – where you can have your aircraft hangar in your backyard, and with several other new residential estates now selling, opportunities abound for people looking for a lifestyle change – why not take a look online, you will be surprised by the affordability.
The average house price for a 3 bedroom home in Narromine is $245,000 compared with Sydney's inner ring $1.3m.
For those seeking rental accommodation the area offers a range of housing options from units, flats and duplexes to family homes and rural properties.
The average weekly rental for a three bedroom home in Narromine is $280 compared with $890 for Sydney's inner ring.
Find your next property on Australia's No.1 Real Estatewebsite – realestate.com.au
Real Estate Agents:
Employment
Narromine has a healthy local economy and a progressive approach to community development. As such, it generates ongoing demand for employees in its agri-business, trades and services sectors.
Employment opportunities are based on the strong rural economy. There are also increasing opportunities in mining and the service areas of health, education, aged care and local government. Advances in information technology, broadband and satellite communication systems are creating a wealth of opportunity for consultancy and other specialist businesses operating from the office. And don't forget that you have access to air services operating to Sydney, Brisbane, Melbourne and Newcastle right on your doorstep.
Major employers are Alkane Resources, Coles, Narromine Shire Council, Agrigrain, Pioneer and Timbrebongie Aged Care facility.
Please see Our Jobs to view a full list of online resources for jobseekers.
Our Jobs
Education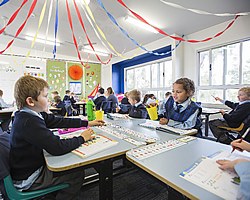 We know how important it is to find the right schooling option for your children and our choices are endless… Narromine Shire's central location provides access to a broad range of education options from pre-school through to vocational and tertiary education.
The region plays hosts to public, private and independent schools, universities, TAFE campus and trade training centre. Narromine and Trangie offer quality public, catholic and independent education from Kindergarten to Year 12.
For students choosing to attend school in Dubbo, a daily return coach service operates.
Early Childhood Services
For those seeking children's services you will not be disappointed. Children aged 0 – 5 years are well supported through the provision of quality services including early childhood learning centres, playgroups, and family day care.
Vacation Care
Narromine Vacation Care is the place to be during the school holidays. The centre provides a fun, safe recreational holiday program for primary school aged children. Open during the public school holidays, the centre offers a wide range of entertaining in-house activities, entertainers as well as exciting excursions and recreational activities.
Services
Health and Aged Care
The community boasts a comprehensive health care system and local providers who are committed to delivering high quality health services to the community. The Western Region Area Health
Service manage two public hospitals (Narromine and Trangie) encompassing a broad network of general and specialist practitioners and a range of outreach services.
Medical centres, dental clinics, pathology and aged care facilities are accessible within the Shire, whilst Dubbo and Orange provide the region with an extensive range of specialist services and private hospitals. 
Retail
For those who like to shop, there's no shortage of retail therapy, with the region providing a wide range of shopping experiences. From long established family-owned stores to major chain retailers, you will be hard-pressed not to find what you are looking for. Whether your idea of shopping is discovering exclusive designer fashion in a boutique or finding yourself spoilt for choice in tempting coffee shops and bakeries, a shopping expedition in the region is bound to surprise and delight you.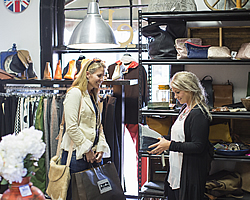 Coles Supermarket –Narromine
IGA Supermarket – Trangie
Butchers
Bakeries
Ladies and menswear
Gift and homeware
Hardware
Nurseries
Post offices
Banks
Pharmacies – Narromine and Trangie
NRMA – Narromine and Trangie
Service Stations
Veterinary Clinic
Coffee shops and cafes
Boutiques
Newsagencies
Government services
Narromine and Trangie provide professional services to business and individuals, while the inland city of Dubbo just 30 minutes away offers residents access to government and professional services.
Narromine is home to branches of Commonwealth, ANZ, National Australia, the Community Mutual Group and Westpac banking services.
A range of government departments, agencies and professionals support and service the area: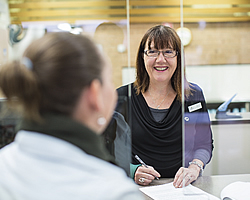 Agricultural
Financial
Legal
Business development
Health
Social assistance
Environmental
Lifestyle
Events
There are plenty of annual events to put on your social calendar including annual Australia Day celebrations, school fetes & fairs, open gardens & Carols by Candlelight. Some of our yearly highlight events are featured below for further information.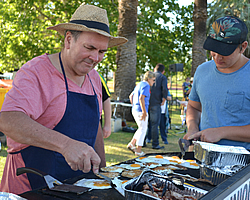 Featured Events
Mungery Picnic Races
Venetian Carnival
Tomingley Races
Please visit http://www.narromine.nsw.gov.au for further information on upcoming events.
Attractions
There is no shortage of  opportunities for you or your family can get involved in the community, making it easy for new  residents to establish a network of friends through schools, sports and community groups. A variety of sporting and hobby clubs are active across the Shire – from extreme sports such as gliding to annual horse racing events and more sedate interests of fishing or arts and crafts.
Sport and Recreation
Sport brings the community together and residents are spoilt for choice with our top notch sporting fields and facilities.
With a sporting hero or two calling Narromine Shire home – it is not surprising that our towns are fanatical about their sport!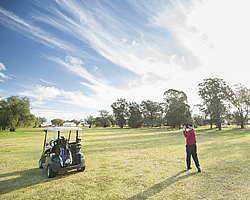 Recreational facilities:
18 hole sand green golf course
Tennis court complex
Squash courts
Cricket pitches
Swimming pools
Skate parks
Well maintained parks and ovals
Bowling greens
Target shooting
BMX track
Wetlands
Walking trails
Sports centre
Gym
Aerodromes
Showgrounds and Racecourses
Whilst the impressive Macquarie River is a magnet for water sport enthusiasts during spring and summer.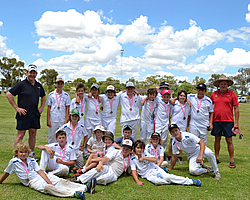 Sporting clubs:
Aero
Aquatic
Bowling
Clay Target
Cricket
Gliding
Golf
Karate
Little Athletics
Model Flying
Rugby League
Rugby Union
Soccer
Indoor Soccer
Squash
Swimming
Tennis
Campdrafting
Turf
Just to name a few!
If cultural activities and community groups are something you enjoy getting involved with, then you're in luck: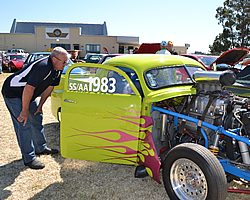 Arts and cultural groups
Service clubs – Rotary and Lions
Narromine and Trangie Race Clubs
Car club
Various church groups
Garden Club
CWA
Masonic Lodge
Local History
Tourist Attractions
Narromine is a Shire with scenic beauty and authentic country charm. The Shire has many attractions, both historic and modern that makes it a wonderful and welcoming place to visit.
While Narromine may be renowned for its friendly locals and country charm, it's the aeronautical history that wins over visitors year after year.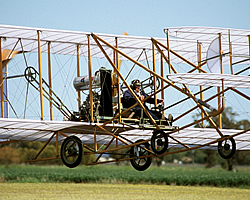 The Narromine Aerodrome is home to the oldest Aero Club in Australia and houses the famous Narromine Aviation Museum.  Be captivated by artefacts, documents and photographs that tell the story of aviation as it evolved at one of Australia's most historic aerodromes.  Stroll around the wartime parade grounds, see two original hangars and get a close up view of the spectacular full scale replica of the Wright Brothers Model A Flyer.
Narromine's charming Iris Farm is also on your must – do list.  Once an old bull yard, the five acre sites now boasts over 1200 varieties of beautiful tall bearded iris in full bloom from October to early November.
Head a little further west to Trangie – a small town stepped in history dating back to Cobb & Co, or take a scenic detour south to Tomingley, the gateway to Goobang National Park renowned for its stunning lookouts and spiritual ambience.
There is so much to see and do … for it is here where city folk hop off for that breath of fresh air and enjoy all the delights of country NSW.
Entertainment and Dining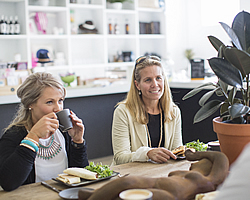 Our residents are "experts" at making their own fun, whether it be a community fundraiser, the local picnic races, the school fete or the agricultural show there will never be a dull moment. Narromine Shire boasts a number of trendy cafes where you can relax over a coffee, while our restaurants offer you a memorable dining experience.
Our registered clubs and numerous hotels offer the ideal venue for you to mingle with friends, enjoy great entertainment and fine food.
To view all featured events see our regional events calendar.
Regional villages and towns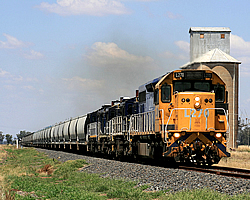 Tomingley, located on the Newell Highway south of Narromine is certainly a little town with the big heart.  Strategically positioned to take full advantage of the resource industry, Tomingley residents share their community with Alkane Resources Limited, Tomingley Gold.
This close knit community is right on the doorstep of one of the region's best kept secrets – Goobang National Park with its majestic views across the Hervey Ranges.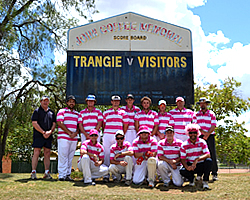 Trangie, a short drive west of Narromine is a small town of 1,000, filled with interesting, spirited people who are passionate about their community. Steeped in history dating back to Cobb & Co, Trangie's landscape provides a tangible link to the town's pioneering spirit.
This quaint township set along the Macquarie River, Trangie has a busy rustic landscaped main street, hospital, primary and central schools boasting excellent facilities and academic results. Trangie is a strong, sport-oriented town which has an excellent swimming pool, tennis courts, racecourse and showground, ovals and recreational facilities.
And it is home to the "Big Billy".
Narromine Map