Warren is a safe and friendly rural community providing a range of services and amenities for its residents. Offering a comfortable, affordable and relaxed lifestyle, Warren provides the perfect base for family, business and social interests.
There are great environmental attractions including the Macquarie Marshes, Macquarie River and Tiger Bay Wetlands on your doorstep; a safe and clean environment and plenty of time and facilities for recreation and relaxation.
It is a place where you can spend less time commuting and have more time for you and your family to live the lifestyle you've been dreaming of.
Living here
Lifestyle
The Warren region is a perfect base for family or business; an ideal location to live, work and to raise a family in close proximity to the nearby regional centre of Dubbo.
Here you can spend less time commuting and have more time for you and your family to live the lifestyle you've been dreaming of!
You can make the most of any spare time by getting involved in one of the many active community organisations or social clubs. There is also the opportunity to participate in a variety of sports, from bike riding to polocrosse and more.
Housing
Live the Australian dream in the Warren region with affordable property and rental markets. Whether you are considering renting or thinking of buying, you will find that real estate prices are comparatively lower than urban areas and regional centres.
The average weekly rental price is currently approximately $200 per week and the median property price for a house is approximately $120,000.
Land is currently available for residential, commercial or industrial developments and our friendly local real estate agents would be only too happy to help meet your needs.
Find your next property on Australia's No.1 Real Estatewebsite – realestate.com.au
Employment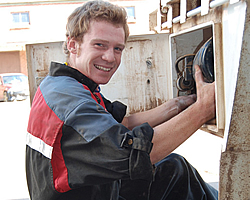 The Warren region offers rewarding employment and investment opportunities and has a diverse business sector. There are many opportunities available for casual, part time and full time employment.
Whether you are seeking employment or looking to start a business, the Warren Chamber of Commerce hosts 'Welcome to Warren' events for all new residents. This is an ideal way to meet other community members and learn more about what the region has to offer.
Please see Our Jobs to view a full list of online resources for jobseekers.
Our Jobs
Business Opportunities
Education
Warren offers its community a good range of quality educational facilities. Our youngest children are well catered for by Little Possums Child Care and Early Learning Centre, Macquarie Valley Family Day Care and Warren Preschool Kindergarten.
As our children move on to primary school education, Warren offers the choices of Warren Central School and St Mary's Primary School. The Warren Central School also offers a comprehensive high school curriculum to cater for students through to the completion of Year 12.
Post-secondary education and vocational training is available locally through TAFE Western Warren College and various other facilities are easily accessible in the nearby regional centre of Dubbo.
Services
The residents of Warren are well provided for with a large range of health and community services including a hospital, medical centre, baby health services, dental clinic, pharmacy and aged care facilities. Some specialised health services are available on an outreach basis in Warren and further services are also available in the nearby regional centre of Dubbo.
Other services available in Warren include legal, financial, employment, three major banks, two supermarkets and a veterinary surgery.
Events
The Warren region is host to a variety of events throughout the year. Please visit  www.warren.nsw.gov.au for latest news regarding upcoming events.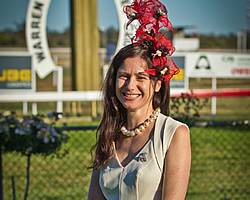 Featured Events
Attractions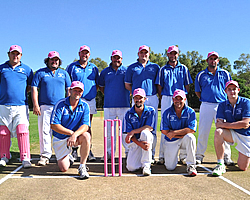 Discover a surprising range of things to see and do in the Warren region – bird watching at Tiger Bay Wetlands, fishing on the spectacular Macquarie River, shopping on Dubbo Street, taking a stroll in one of our many well maintained parks and much more.
Sporting facilities include an 18 hole golf course with a mixture of grass and sand greens, tennis courts, squash courts, netball courts, Olympic size swimming pool, gun club, pony club, a magnificent racecourse complex and a fully equipped gym within the Warren Sporting and Cultural Centre.
For a full list of local attractions please visit: www.warren.nsw.gov.au
To view all featured events see our regional events calendar.
Warren Map