Straddling the Newell and Golden Highways, Warrumbungle Shire is on the road to anywhere and close enough to everywhere. The shire takes in six serviced townships  – Coonabarabran, Baradine, Binnaway, Mendoran, Coolah and Dunedoo and a number of interesting locations where once there were thriving villages.
Living in Warrumbungle Shire means you can experience the best of all worlds – and it's a safe place to live and work with affordable housing and an inclusive and relaxing lifestyle. With less than two hours' road travel to the regional centres of Tamworth, Dubbo and Mudgee, Warrumbungle Shire is the perfect base for family, business and social interests.
Living here
Lifestyle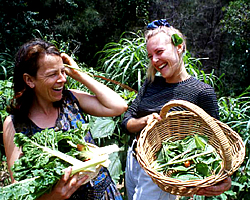 Warrumbungle Shire is well located as a place to live and work with employment opportunities and close proximity to regional centres if and when required.
Facilities across the shire are family focused. Sporting, service organisations, excellent educational opportunities and close proximity to work mean reduced commuting time and the ability to enjoy family living.
Housing
Live the Australian dream in Warrumbungle region with affordable property and rental markets. Whether you are considering renting or thinking of buying, you will find that real estate prices are comparatively lower than urban areas and regional centres.
The average weekly rental price is currently approximately $200 per week and the average price for a house is around  $180,000.
Land is currently available for residential, commercial or industrial developments and our friendly local real estate agents would be only too happy to help meet your needs.
Employment
Employment and investment opportunities are many in Warrumbungle Shire and there is a diverse business sector with  many opportunities available for casual, part time and full time employment.
The region is recognised for its diverse agricultural pursuits with broadacre farming of cereal crops and beef cattle and sheep and wool production. A newly re-established abattoir is located between Coonabarabran and Binnaway and is looking to expand operations; the potential for employment in agricultural and tourism related as well as health and education services is right across the shire and there are always opportunities for tradespersons to establish in any of the towns and districts.
An ideal way to meet new residents is to become part of the business community, join the Chamber, Progress Association of Development Group – or volunteer in some way.  There are always volunteer groups looking for new members.
Please see Our Jobs to view a full list of online resources for jobseekers.
Our Jobs
Education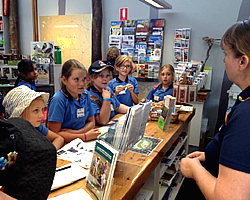 Educational facilities in the Shire are excellent with all communities offering quality provision from ChildCare through to Yr 12, and in some cases TAFE.
There are Catholic Primary Schools in Baradine, Coonabarabran, Dunedoo and Coolah.
The comprehensive co-educational offerings at all Central, Primary and High Schools in the Shire cater for a diverse population and curriculum needs.
Services
There are five pharmacies across the shire and five medical practices with services to those communities without resident medicos; specialist medical services are also available through visiting programs or at provincial centres.
Two dental practices operate in Coonabarabran and outreach programs are available in several outlying centres, but remember no community is more than an hour to Coonabarabran or the next provincial centre.
Community Health Services operate in each community and offer specialised services specific to local needs.
Legal offices and financial institutions operate in Coonabarabran, Coolah and Dunedoo and veterinary clinics are based in Coolah and Coonabarabran.
Each community has a supermarket and Coonabarabran has two. Other retailers operate in each town.
Events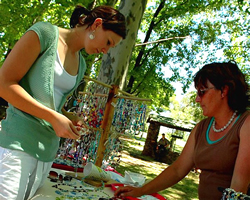 The Warrumbungle Shire has a range of events throughout the year for both tourists and locals.
Featured Events:
For a full list of upcoming events please visit www.warrumbungleregion.com.au for further information.
Attractions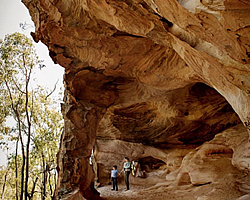 The Warrumbungle Region is a diverse area offering a whole range of activities for the family or individual to pursue.  Hiking in one of the three national parks can be very rewarding and our local parks are great places to let off steam or simply meander along the riverside.
Golf as a physical outlet is available in all towns and courses are operated by community run groups who maintain picturesque courses complete with resident kangaroos.
Equestrian activities are also very popular. Coonabarabran has a Pony Club, Horse & Rider Club, Eventing, Campdrafting and the NW Schools Equestrian Expo which attracts more than 700 competitors over a 5 day period. Pony Clubs are in most towns and the big open spaces mean you can have a pony (or two) for the kids.
Tennis courts, netball courts and sporting ovals mean a great range of sport can be pursued and each town has its own swimming pool.
There are lots of other sports and activities to pursue in your spare time.  You'll now have time to play bowls, go to the footy, ferry the kids to music, soccer, guides, motocross, or simply go to the gym yourself.
If you have a green thumb and enjoy being in the garden you will now have the opportunity to grow your own vegies and be self sufficient.
For a full list of local attractions please visit: www.warrumbungleregion.com.au
To view all featured events see our regional events calendar.
Towns of the Warrumbungle Shire
The communities in Warrumbungle Shire welcome new residents and will ensure your place in the community is clearly established. Each community has information and welcome packs available.
Coonabarabran Map