Nestled at the foothills of the Mt Arthur Reserve on the banks of the Macquarie and Bell Rivers, Wellington is the second-oldest town west of the Blue Mountains.
Traditionally inhabited by the Wiradjuri people, Lieutenant John Oxley was the first European to discover the Wellington area after he came upon what he described as a "beautifully picturesque valley" which he named after Arthur Wellesley the "Iron Duke" of Wellington. A convict settlement was established in 1823 and Wellington grew from there, being gazetted as a town in 1846.
Wellington is a heritage town that offers a range of diverse economic activity, a great lifestyle choice and excellent business opportunities. It also provides support to the villages of Geurie, Elong Elong, Mumbil, Stuart Town and Euchareena.
Living here
Lifestyle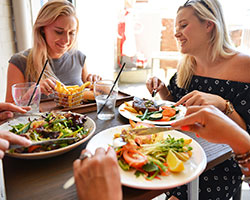 The strong community spirit and relaxed lifestyle are the major attributes that Wellington residents continue to enjoy, year after year.
Local community members have worked together to establish educational, sporting, artistic and historical groups that add to the cultural fabric of the town.
There are various restaurants, cafés, pubs and clubs that keep the locals busy on weekdays and weekends.  For those who prefer quieter settings, the Wellington area has many beautiful parks and reserves that nature enthusiasts can enjoy throughout the year.
Housing
Housing in Wellington is very affordable and there are great opportunities for homebuyers to enter the market as either occupiers or investors.  In the Wellington town area, the median house price is approximately $149,000* and median rental is $240 per week.
There are a number of real estate agents who service the Wellington and they can assist prospective residents with residential and commercial listings.
* Core Logic October 2017.
Find your next property on Australia's No.1 Real Estatewebsite – realestate.com.au
Employment
Agriculture is the main driver of employment in Wellington, with cropping, wool, beef and prime lamb accounting for almost $43 million worth of production.
Many local businesses support primary producers and there are many skilled tradespeople and professionals who provide these services.  The Wellington Business Chamber provides support for local businesses and undertakes advocacy on their behalf.  There are also a number of people who work in public sector industries such as health, education and social and civic services.
Please see Our Jobs to view a full list of online resources for jobseekers.
Our Jobs
Education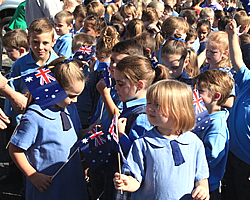 There are a number of primary and secondary schools in Wellington, including:
Wellington High School;
St Mary's Catholic School (Primary and Secondary);
Wellington Public School;
Wellington Christian School;
Geurie Public School;
Mumbil Public School;
Stuart Town Public School;
Euchareena Public School;
1 x Long Day Care Centre; and
3 x Pre-Schools.
TAFE Western has a branch in Wellington and this provides high quality facilities for students across the district, particularly those from Aboriginal and multicultural backgrounds.
Services
The two major health providers in the area are Wellington District Hospital and Wellington Aboriginal Corporation Health Service.  There are also general practice doctors' and dental surgeries located in Wellington.  Maranatha House and Bellhaven Aged Care Facility also provide services to the elderly.
Various government agencies have a presence in Wellington, including:
Dubbo Regional Council;
Roads and Maritime Services Registry;
Department of Primary Industries;
Water NSW; and
NSW Sport and Recreation;
Financial and business services are also accessible, with National Australia Bank and Commonwealth Bank branches in Wellington.  There are also lawyers, accountants, tax advisers, insurance brokers and financial planners that service the local area.
Events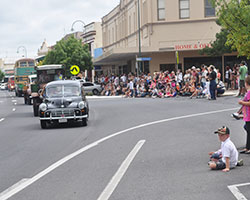 Wellington stages many events throughout the year from small community-based events to large scale events such as race days and conferences.
Featured Events:
Please visit www.visitwellington.com.au/events for latest event information.
Attractions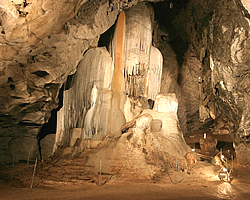 The major attractions in the Wellington LGA are:
Wellington Caves and Oswano Japanese Gardens;
Lake Burrendong;
Mt Arthur and Ponto Falls;
Cameron Park;
Burrendong Arboretum;
Mookerawa Waters;
Bell and Macquarie Rivers; and the
Maynngu Ganai site.
There are a number of sporting and recreation facilities in the area that can cater for a variety of activities including:
Cricket;
Tennis;
Rugby League;
Rugby Union;
Soccer;
Touch Football;
Golf;
Swimming;
Horse Racing and Pony Club;
Netball;
Basketball;
Bush Walking;
Mountain Biking;
Fishing; and
Water Skiing.
Wellington also has a wide range of dining and entertainment options, through various pubs, clubs, restaurants and cafés.  Woolworths and Coles have supermarkets in the main business district of Wellington.
For further information on local attractions please visit: www.visitwellington.com.au
To view all featured events see our regional events calendar.
Regional villages and towns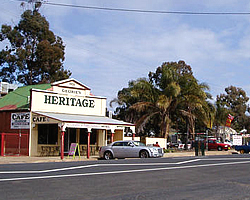 Geurie is situated about 22 km from Wellington and is a charming village combining a relaxed country atmosphere with unique events and experiences.
Local volunteers have worked hard to improve the showground and racecourse which now hosts great events like pony club camps, campdrafts, rodeos and picnic races.
Mountain bike trails on Bald Hill offer a fantastic challenge for local and visiting bike enthusiasts.  Also, the Geurie Markets offer a fantastic variety of local goods and produce, which are held about four times each year.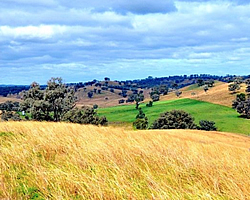 The village of Mumbil is located about 25 km from Wellington. This quiet settlement began in 1879 with the coming of the railway.
Mumbil is the closest village to the beautiful shores of Lake Burrendong and was its main service area when construction began on the dam in 1946.
The name "Mumbil" is derived from the Aboriginal word for "black wattle" which was once abundant in the area. This has inspired the name of Mumbil's major event, The Black Wattle Fair, held on the second weekend in January annually.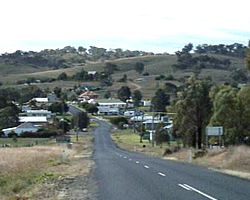 Stuart Town is situated about 34 km from Wellington and is rich in agriculture, mainly sheep and wool.
A number of heritage buildings can be seen in Stuart Town, which have stood the test of time and feature on the walking tour of town which explores the rich history of the town and its surrounds.
One of the highlights of the year for Stuart Town is The Man from Ironbark Festival, a celebration of the town's namesake.  The festival is held each year on Easter Saturday and features a parade, and entertainment for the whole family.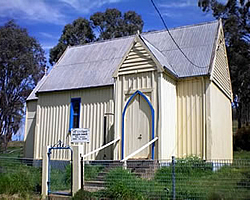 Euchareena is situated about 50 km from Wellington and is a village where history and community run deep.
Even though Euchareena is small, it has had some big stories and achievements over time, like in 1926 when a crop of 'Boomey Variety' wheat from Euchareena won the World Wide Wheat Championship in Regina, Canada and the Euchareena Bush Fire Brigade, whose massive area spans over 45,800 hectares.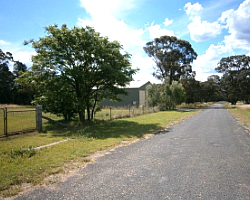 Near the northern border of the Wellington Local Government Area is the small village of Elong Elong.
According to State Archives information, the village was named Elong Elong because it was established on part of Elong Elong Station. The village was proclaimed in 1917.
There are a number of farming enterprises in the area including organics, seeds and even pistachios as well as various studs just to name a few.
Wellington Map