This month, we're shining the spotlight on Cobar.
A popular destination for travelers and adventurers alike, Cobar is renowned for its tight-knit community and wealth of cultural attractions. Visiting Cobar is an experience you are unlikely to ever forget, and the sheer beauty of the natural landscape, combined with the friendly and welcoming locals, prompts many visitors to pack up their lives in the cities and move to the town for good.
If you secretly yearn to start a new life in one of Australia's most exciting and quintessential locations, Cobar currently has shop fronts available. Imagine taking advantage of the regular tourist trade to start your own thriving business in retail! Industrial land is also available to build your own shed. The Cobar Business Association supports local businesses by holding regular free workshops on essential topics like Visual Merchandising and harnessing social media platforms. These workshops are for starts ups and established businesses and in the past have been deemed to be very successful.
There has also been an increase in employment opportunities through the local mines at both CSA and Peak Gold Mine. CSA Mine works hard to provide a safe working environment for everyone who enters the site and are committed to operating to the highest safety standards. They also focus on managing and minimising environmental impacts through monitoring and further education. CSA Mine is an important contributor to Cobar's local community and economy.
Positions Vacant: CSA Mines
CSA Mines are currently advertising for the following positions:
Casual Metallurgical Clerk Mobile
Plant Mechanical Tradesperson
2017 Apprenticeships in Electrical, Fitting & Machining, Metal Fabrication & Welding, Light Vehicle Mechanic and Heavy Diesel Fitting.
To find out more information and apply for these jobs, please visit: http://www.csamine.com.au/careers/
Cobar's strong commitment to education offers advantages for families looking to relocate. There is a diverse array of schooling opportunities available, catering to all ages. The town has two primary schools and a high school, a preschool and three early child care learning centres. Your children can take advantage of a wealth of learning programs, and you can rest assured they will acquire a quality education. A range of engaging school holiday activities are also on offer. Cobar's local TAFE Campus has an excellent Library, and IT lessons (computers, iPads, eBooks) are provided so you can update your skills.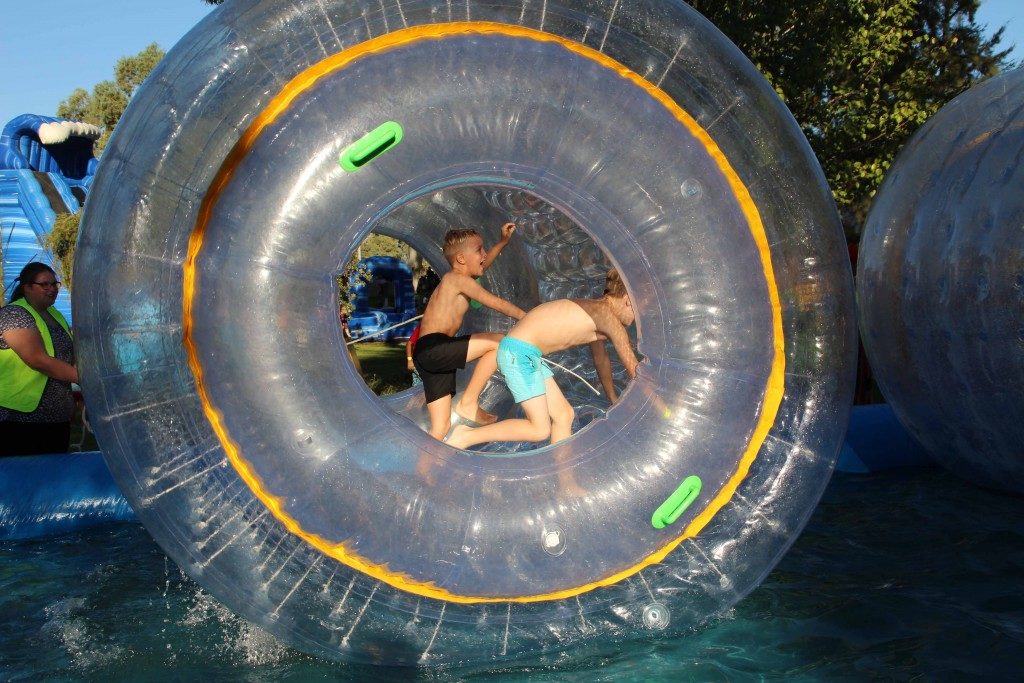 Drummond Park playground has been refurbished for the 0-5 years old, with a new shade structure erected, artificial turf, a concrete path for bikes and scooters and brand new play equipment. All of this has been achieved through grant funding and it is set to open next month.
The Cobar community spirit is at the heart of the town. Locals come out in droves to support the local sporting teams, whether it be netball, football, league tag or soccer. Joining a sports team or activity group is a great way to meet new people and establish connections – and there are always spots available!
If someone is in need, Cobar rallies behind them and offers support in any way they can. The Mayor even calls older residents during extreme weather conditions to see if they need anything, whether it be essential groceries, or a lift down the street to make an appointment. Locals raise money for a multitude of great causes, with the CSA Reggies Social Club embarking on a postie ride to raise money and awareness for the Miracle Babies Foundation.
The community will welcome you to Cobar.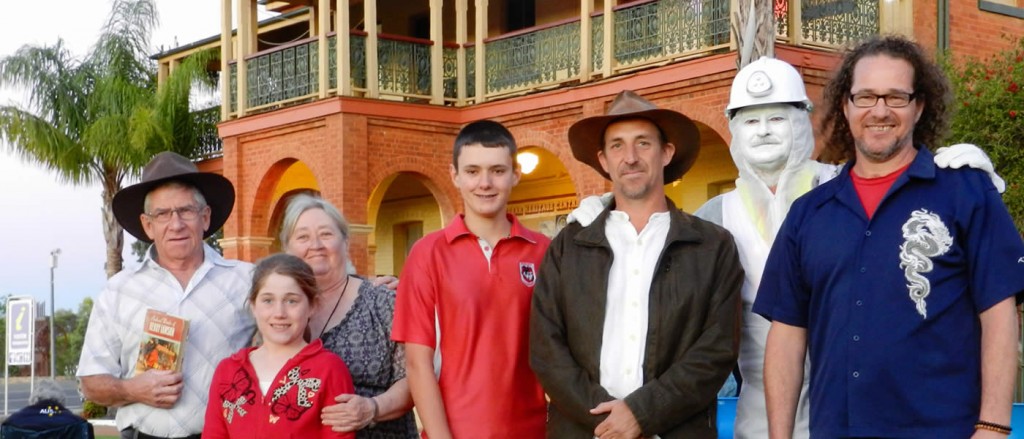 Don't forget to subscribe to our newsletter about what's happening in the Orana region.
Subscribe
See our events calendar to find out what's coming up and plan your itinerary 
What's on in Cobar
Date
What's On
Where
5 August 2016
Rock City Rock Band
Cobar Bowling & Golf Club
5-6 August 2016
Lee & Macca
Cobar Memorial Services Club
6-7 August 2016
Kosmic Duo
Cobar Bowling & Golf Club
7 August 2016
Chic Simpson
Cobar Memorial Services Club
11 August 2016
Batyr Sportsman's Dinner
Cobar Bowling & Golf Club
12 August 2016
Biohub Public Presentation
Cobar Bowling & Golf Club
13 August 2016
DJ Fiddy
Cobar Bowling & Golf Club
17 August 2016
Visual Merchandising Workshop (Free)
Chi Chi (Local Business), Marshall Street, Cobar
20 August 2016
70's & 80's Show
Cobar Bowling & Golf Club
27 August 2016
Cobar Picnic Race Meeting
Dalton Park Race Course
27 August 2016
Four on the Floor
Cobar Bowling & Golf Club
10 September 2016
Triple Zero Heroes Ball
Cobar Bowling & Golf Club
10 September 2016
Council Elections
10 September 2016
Lilliane Brady Village Fete
Lilliane Brady Village, Nullamutt Street
16 September 2016
Cobar Primary School Spring Fair
Cobar Primary School  – Blakey Street
24 September 2016
Cobar High School 50 Year Dinner/ Dance Celebration
Cobar Bowling & Golf Club

(Flyer attached)

21 October 2016
St John's School Annual Bazaar
St John's School, Prince Street
5 November 2016
A Day on the Green – Cobar Style
TBA
Discover more about Cobar